Viewing the Trace
Open the Message Viewer's Visual Trace page for the new session.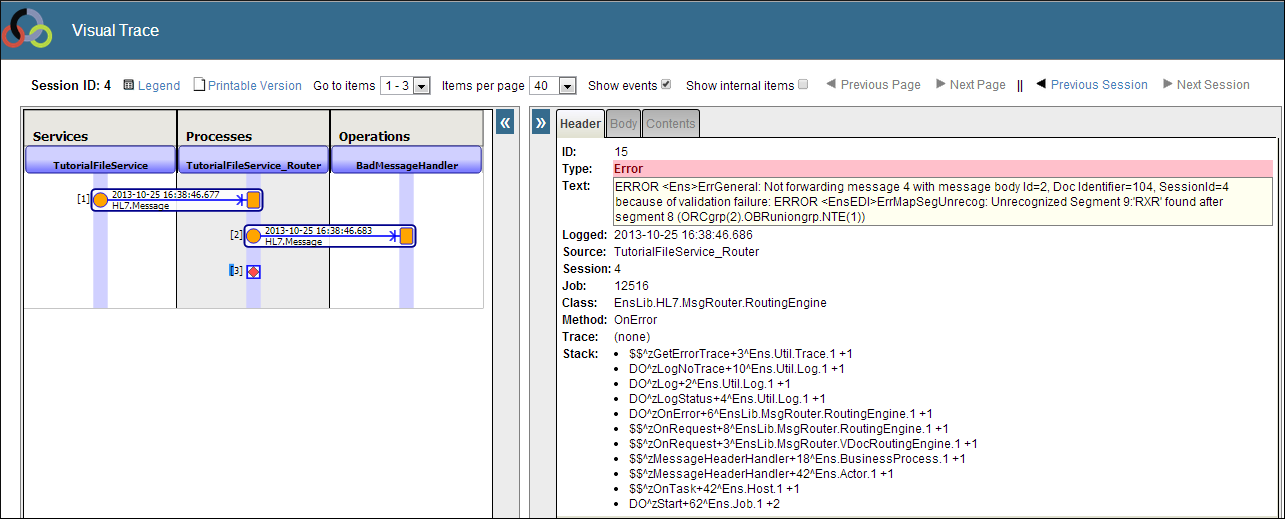 Notice that this time the TutorialFileService_Router sent the message to BadMessageHandler rather than TutorialFileOperation. The red diamond image indicates that there was an error, and if you click it, the error will display at the bottom of the page.
Click the original message, then click the Contents tab on the right side of the page. This displays the HL7 data contained in the message.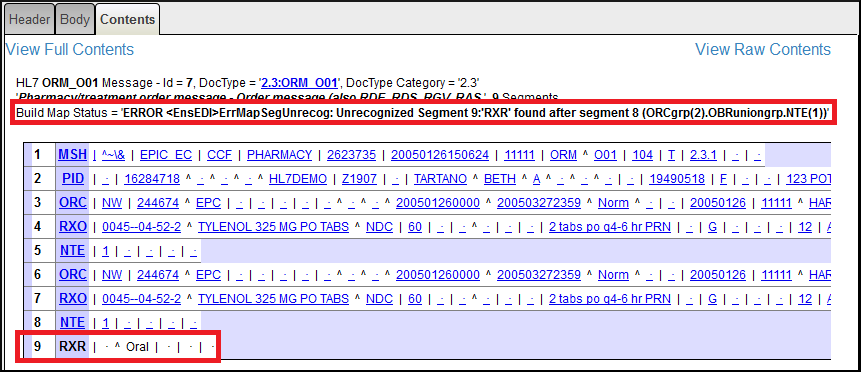 Notice that the Visual Trace page displays an error indicating that the HL7 data is invalid. It contains an extra RXR segment in the wrong place.