Example Setup (cont.)
Examine the Web Application definition for the Web applications in the USER namespace. To edit the definition open the Web Applications page (click [Home] > [System Administration] > [Security] > [Applications] > [Web Applications]) of the Management Portal and then click /csp/user.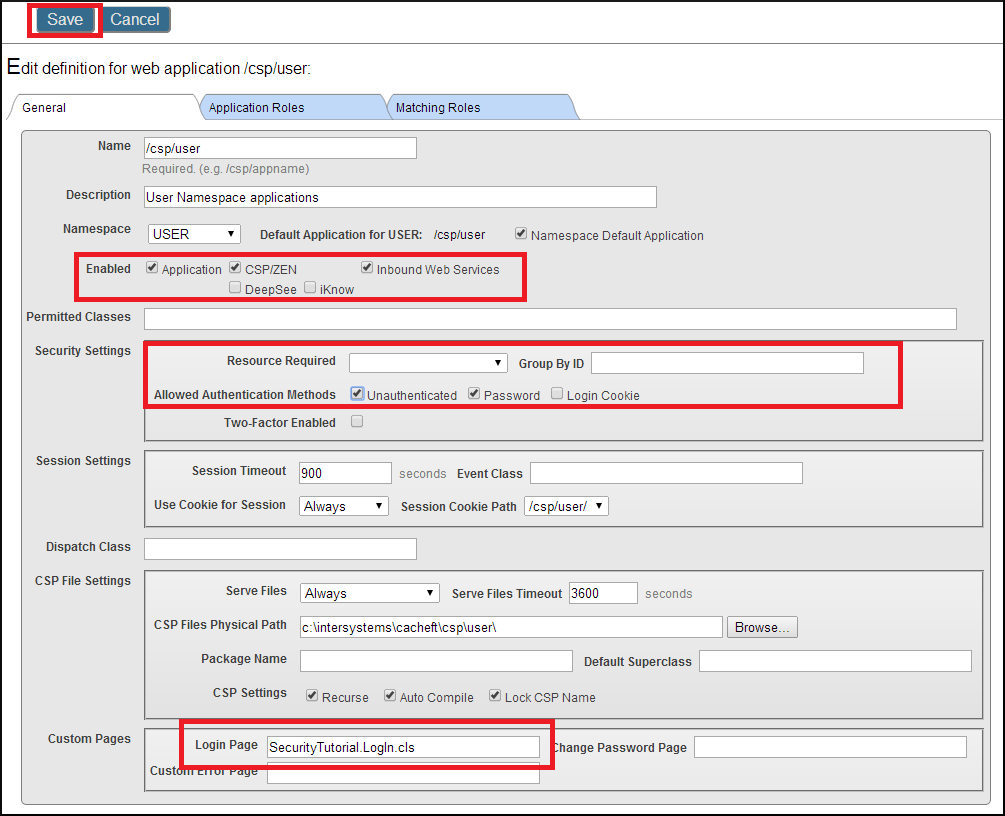 Verify the following:
The Enabled box is checked.

No Resource required to run the application is specified.

Both the Unauthenticated and Password boxes are checked under Allowed Authentication Methods.

SecurityTutorial.LogIn.cls is specified for the Login Page.
Click Save.
The Web Application definition specifies that the application is enabled and no resource is required to run the application.