The Caché Cinema Application 2
The home page of our application shows today's top picks—the films with the highest ticket sales.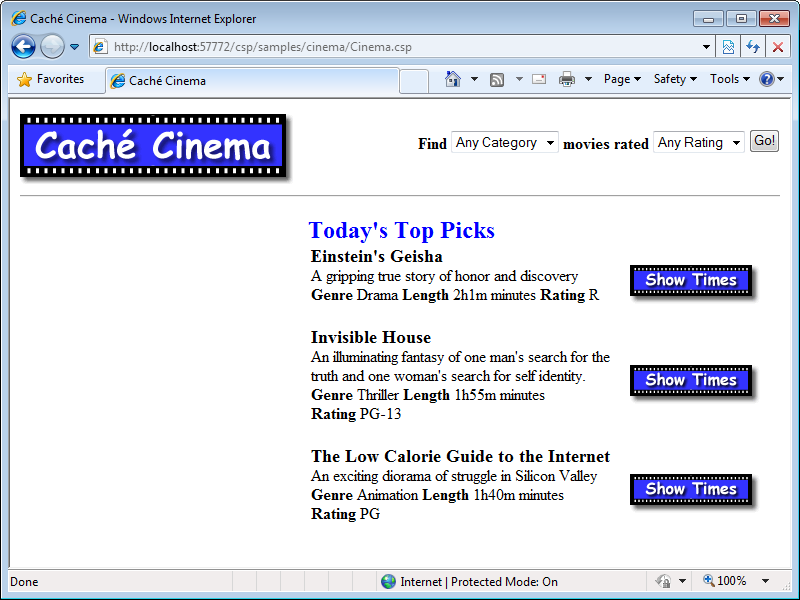 If we click on a

button, we can see where and when the selected film is showing. For instance, if we click on the Show Times button for Einstein's Geisha...