Application Overview: Design
The remainder of Part II of the tutorial consists of a series of instructions and exercises that guide you through the completion of a simple contact management system. The application allows users to view and update contact information (contacts and their phone numbers) stored in Caché. The application consists of a .NET Windows Form GUI connected to a Caché database using the Caché Managed Provider. The application uses the object interface to the Caché Managed Provider to access and update Caché data.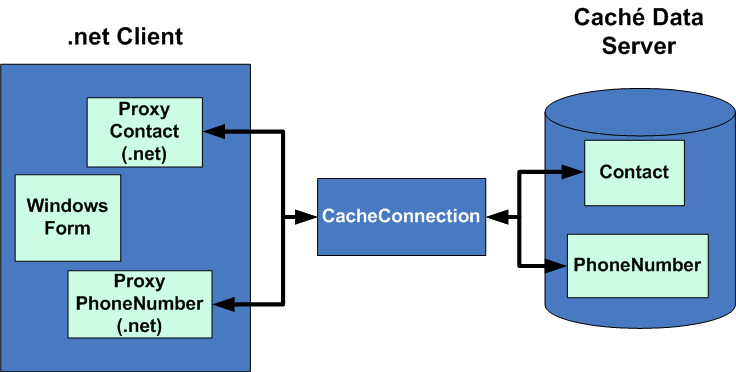 The tutorial provides a skeleton solution that you can use to complete the instructions and exercises. The tutorial also provides a complete solution that you can install and execute. For instructions on locating and configuring these files, see the Note below.