Creating and Configuring a Message Router
We will now configure the new process, TutorialFileService_Router, added by the wizard.
To begin, click the TutorialFileService_Router on the configuration diagram. This causes the right pane to display the configuration options for the component - the Settings tab by default.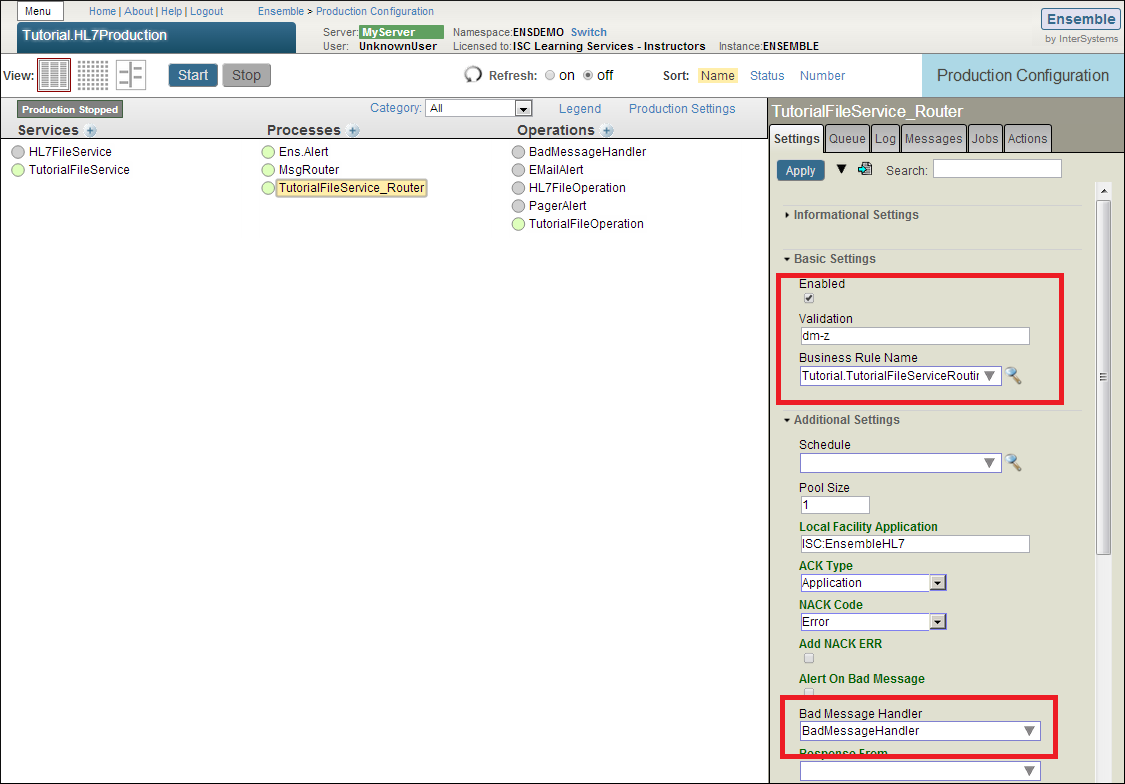 Make the following changes to the TutorialFileService_Router configuration and then click Apply:
Enabled: Selected

Validation: dm-z (The next page of the tutorial provides additional information about the meaning of this value and message validation in general.)

Bad Message Handler: BadMessageHandler (This is the target component for messages failing validation.)
After making the configuration changes, click Apply.
We will keep many of the default configuration settings for TutorialFileService_Router. These include the following:
BusinessRuleName: Tutorial.TutorialFileServiceRoutingRule (Name of the rule set created by the business service wizard)

Pool Size: 1